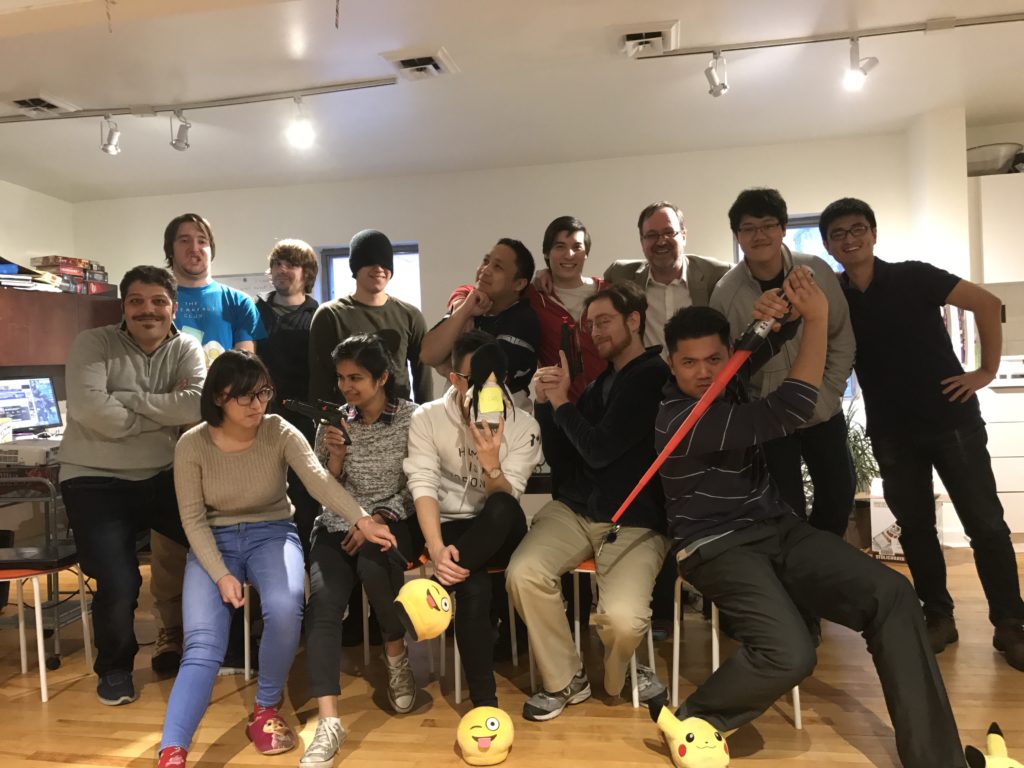 So, we're a pretty culturally diverse bunch here at the studio. Now, that might sound like a humble brag, but it is not. It's an all-out brag.
It's pretty easy to say a studio like ours needs more "____", and you might be right, but at the rate that I've seen our studio grow and develop I'm proud to say I'm a part of this team. As far as young start-ups are concerned, we're making progress towards having a total grab-bag of team members (although we could always use a few more to help share the load!)
The holidays are a funny thing. They are often full of panic, uncertainty, and a whole lot of sad bank accounts (let's be honest here, we've all gone diving into the cash hole a little bit this December). They are also, however, packed to the rafters with awkward social interaction between friends and relatives that you potentially haven't seen a lot of in a very long time.
Offices can be very much the same, but all year round. We, like many, have an open concept office with a few rows of computers lined up with each other. Despite what you may think about communication in these kinds of settings, places like this can be difficult to traverse as the boundaries between the app teams and the gaming development teams are often nebulous. We're constantly shifting personnel and focus across many different projects on the go, and I like to think it keeps us all mentally fresh and stops the staff from burning out while on a single task.
In simple terms, we share.
That, as well as our communications, relationships and interactions with each other are what make this studio so special.
Over the last few months we've gone axe throwing, game-jammed, exchanged presents and participated in much of each other's workload. We've gotten to get to know each other pretty well, to the point now where team deathmatches with dart guns (plastic, thank you very much) have become commonplace between the senior staff and the newbies during the downtime. There's something to be said about the trust that has to be developed between team members when switching from an in-house cartoon-influenced tower defense game to a high-profile clients' mobile app, and I think it's positive.
In case you haven't figured it out yet, this is a wonderful place to work and everyone is happy to be here. While not every employer may be as fortunate as ours, it's always important to take stock in the holiday season of the people who add a positive influence in your life, whether they're your friends, family, or game studio.
So spread a little holiday happiness, and tell the people who make you happy that they do so, even if it means hijacking the company blog to say it.
From our family to yours, we wish you the happiest of holidays.
Charlie Ze Holiday Elf
—
If you like the ZeMind Games Blog, feel free to follow us on social media for an inside look at what we do here at the studio. We promise you won't be disappointed!
Follow @ZeMindGames